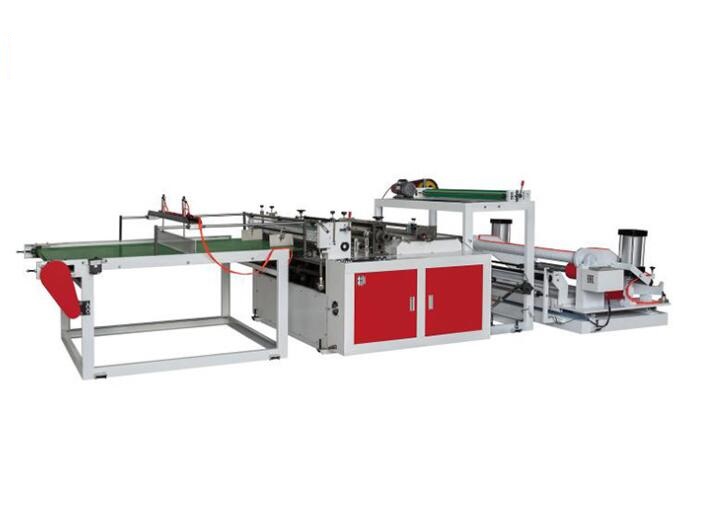 1.Feature:
1)It is suitable for transversely cut the roll material like paper, film printed compound.
2)With computer control, DC speed adjustment, automatic length setting, automatic correction system,
automatic counting, signal alarm, photoelectrical trace and so on.
3)Magnetic powder clutch control the rewind tension, pneumatic automatic feeding.
4)The machine is compact construction, nice design and high robotization, is the good equipment for the roll printed materials
to cut.
2.Main specification:
Model

HQ—1000A

HQ—1200A

HQ-1500A

Feeding width

1050mm

1150mm

1500mm

Feed diameter

¢600mm

¢600mm

¢600mm

Cutting width

950mm

1150mm

1450mm

Cutting length

50-1200mm

50-1200mm

50-1200mm

Thickness

Plastic: 0.1mm-0.5mm

Paper: 75g-450g

Precision

±0.3mm

±0.3mm

±0.3mm

Cutting speed

10—120pcs/min

10—120pcs/min

10-120pcs/min

Power

5.5kw

7.5kw

9.5kw

Voltage

220V,50HZ

220V/50HZ

220V,50HZ

Gross weight

1200kg

1500kg

1800kg

Install dimension

3.5×1.3×1.5m

3.5×1.5×1.5m

3.5×1.7×1.5m